Successful Examples
Measurement of fallen dust in your environment
Coarse particles in any place can be measured by placing cleaned up silicon wafers and using RACCAR to count the dust on them. Then, you will be able to estimate how much the coarse particles may fall on your workpieces in the environment. This method is effective everywhere silicon wafer can place, even inside of ovens, usually is difficult to check. This kind of way is called a "Particle test" in the semiconductor industry. RACCAR enables to do such particle test in many applications and help your investigation to improve your production yield.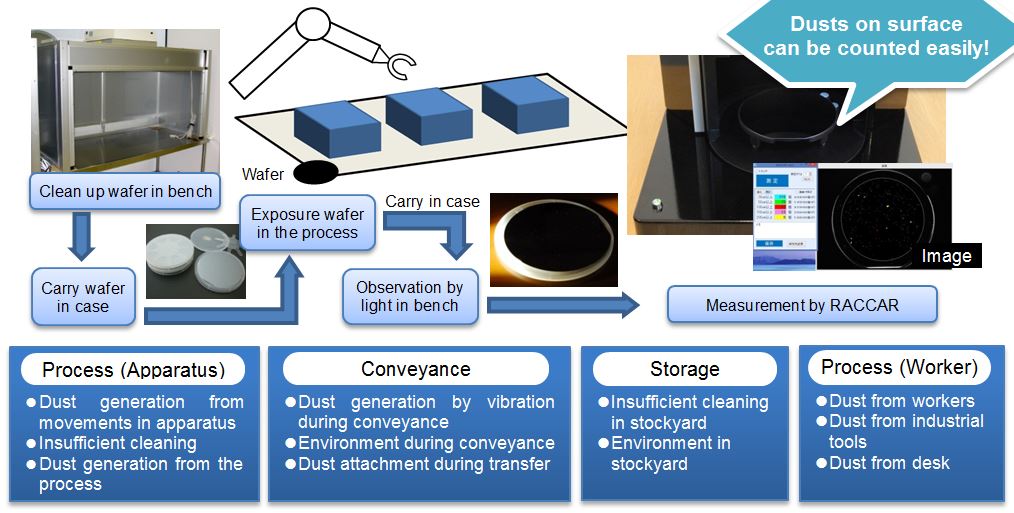 Measurement of cleanroom consumables (Stamp Test)
---
You can check how much dust is attached on cleanroom consumables (gloves, cleansuits) by touching the sampling silicon wafer and measuring by RACCAR. Cleanroom consumables are not always clean as you expect. Even if you clean them up before entering the cleanroom, your hands might have dust on them when touching the product. Understanding the condition is the first step to an effective measurement.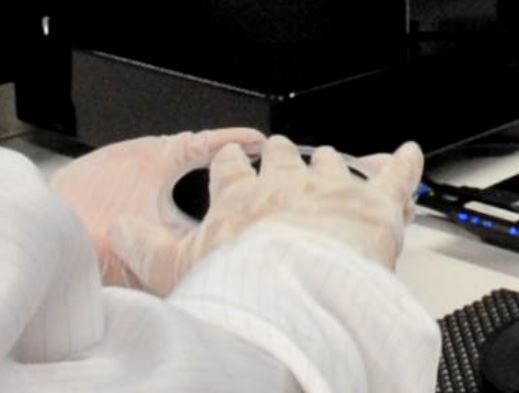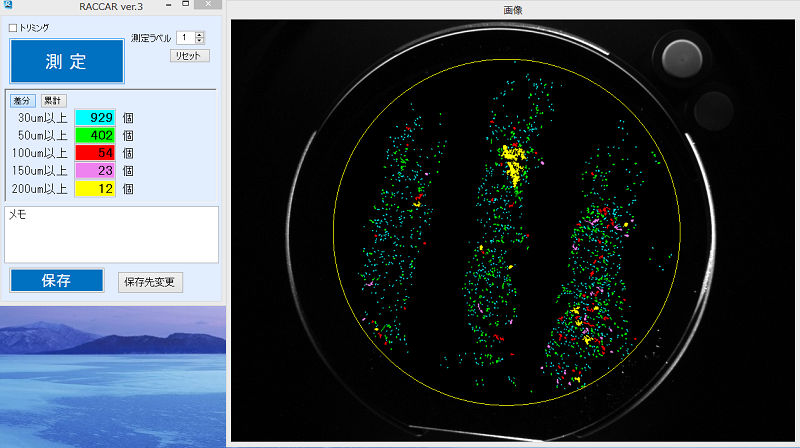 Components
---
RACCAR and PC
① USB Cable
② LAN Cable
③ AC Power Cable
④ Stage
⑤ Software CD
⑥ USB Security Key